Okay! I'm going to hit on the next part of this series/study I'm doing: Children = Arrows. I got some good feedback on and off of WordPress about the last post, so I hope this helps and challenges you just as it has and continues to challenge me. This is a little longer than the last because seriously… the arrow is what brings the Archer and the Target together. It's the most important part!!! They really are… 🙂
Just in case you have NOT read the last post (because you're going to read it after reading this one!), I basically am sharing the belief behind this blog through a recent, personal study I've done on Psalm 127:3-… what I believe it all reveals:
"Behold, children are a heritage from the Lord, the fruit of the womb is a reward. Like arrows in the hand of a warrior, so are the children of one's youth. Happy is the man who has his quiver full of them; they shall not be ashamed, but shall speak with their enemies in the gate."
So again, as evidenced by my failures and winnings in the last week, here's my disclaimer *smile*
Phillipians 4:12-14 "Not that I have already obtained all this, or have already arrived at my goal, but I press on to take hold of that for which Christ Jesus took hold of me. Brothers and sisters, I do not consider myself yet to have taken hold of it. But one thing I do: Forgetting what is behind and straining toward what is ahead, I press on toward the goal to win the prize for which God has called me heavenward in Christ Jesus."
No, I have NOT mastered being the mother of God's sons, but I AM pressing towards doing so. As I continue to learn about me- the archer, it is my prayer I obtain God's wisdom about my arrows… our children.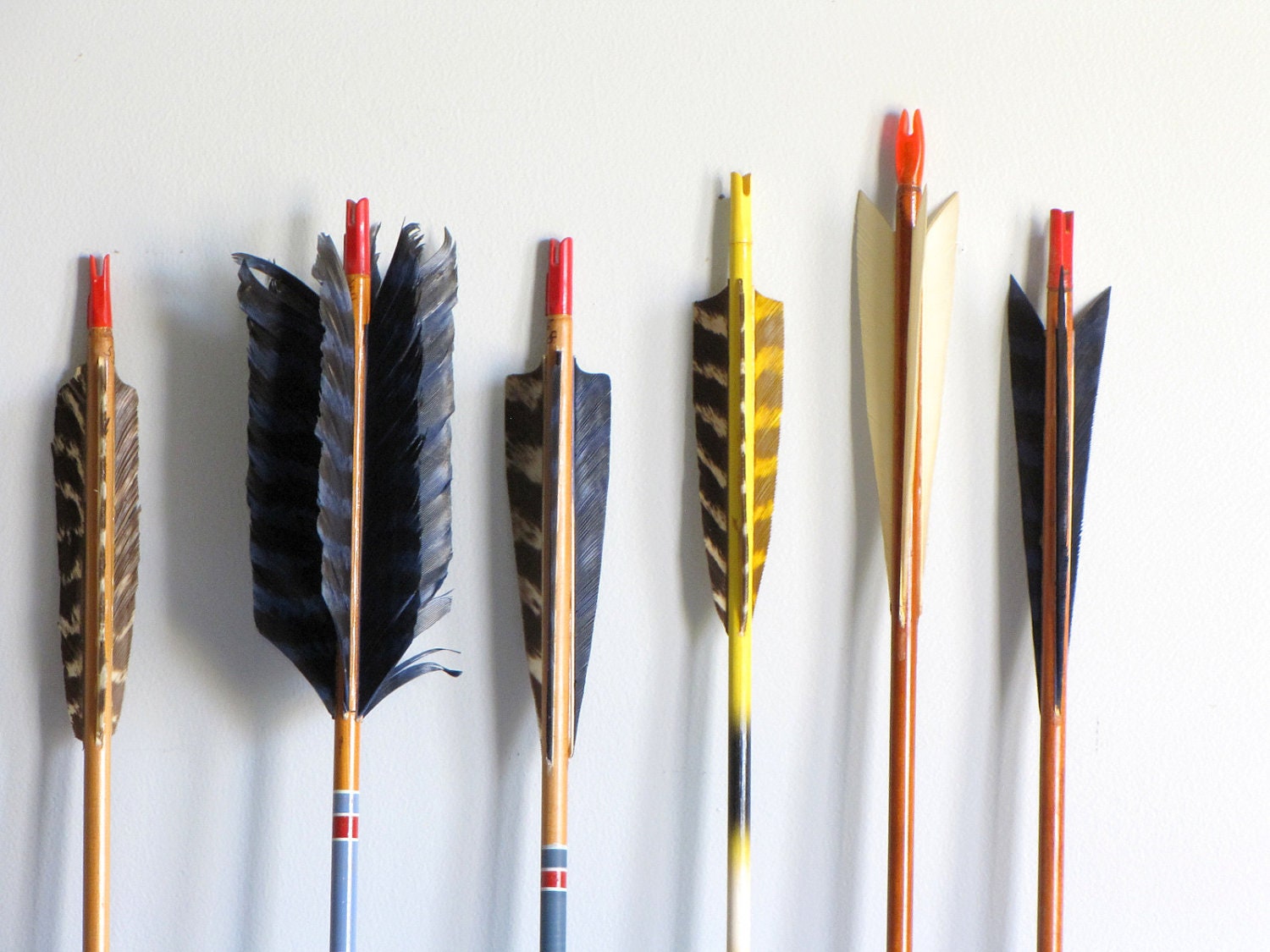 The Arrows
I've been looking at Psalm 127 alot and different words stick out at different times. One that I think is very important is the word "heritage". I looked this word up and found it defined as "property that descends to an heir; allotment; possession." My extended family has had different possessions passed down from generation to generation- simple to most treasured. With each item, as many of you know, that alottment or gift is not something to be taken lightly. It's taken care of, cleaned properly, and used carefully (if at all!). We just don't handle those heirlooms any kind of way because of their frailty and out of respect for the relatives who gave them to us.
It should be the same and even MORE important concerning how we handle our children. As I said before, we have to know who we are as parents/archers. When we do, we understand WE are God's children and our own children are true gifts from our Father to train while on this earth. As with all things, our chldren are not our own to use but we have to steward them by training them and handling them properly. Like when Hannah, after receiving the miracle of Samuel in her womb, dedicated and gave him to do God's work. We cannot handle them any kind of way, but must handle them the best way according to who they are. We must pray and ask God about who they are and how to raise them for His glory. Although different, we can seek God on how to handle them individually with the common Jesus target in mind. I share my journey in learning this with our two oldest ones in my blog titled "Different and Similar."
The first practical way I would like to share on how to be intentional with handling our children is something one of our church leaders taught us – Prophetic Books or Journals. I purchased a journal for each child and, in the front cover, wrote their full names, date of birth, day I fast for them and Hebrews 10:7 which says, "Then I said, Behold, here I am, coming to do Your will, O God—[to fulfill] what is written of Me in the volume of the Book." My goal was to do this every week, but it honestly hasn't been that consistent, especially with the new baby. It has been challenging to sit down and fully write in all three journals (plus the one I have for my marriage). However, when I fight for the time, I get it so… yeah, gotta keep it up (smile). When I am consistent, it is SO rewarding!!! Within these journals, I have written verses, quotes and prayers about and to each of our sons… things God has revealed to me about them in prayer or words of knowledge I have received. It is my prayer that when they get older, they will be able to read what's in these journals and gain an understanding or a reminder of who they are in Christ and how much He loves them. I sometimes also include funny and amazingly honestn things they've said or done; have to have SOME humor in there because they DO crack me up everyday.
The second practical way is speaking Declarations over your child IN their presence. I'm currently reading this POWERFUL book (Raising Burning Hearts; above pic) and stopped after reading a chapter that talked about the power of Daily Declarations. The author talks about the importance of speaking LIFE over our children everyday and how she did it. Declarations are basically a form of prayer in which we (parents/authority figures) say aloud those things we know are in agreement with God and His Word. For the author, after reciting the declarations day after day, month after month, her children began to say the declarations over themselves. At the end of the chapter, there are excerpts from a some of the kids on how the declarations changed their lives. I told myself I wasn't going to read another chapter until I had written declarations for all three of our boys and posted them up on the door or wall. I really do believe the Bible (surprised?) when God says:
"So shall My word be that goes forth from My mouth; It shall not return to Me void, But it shall accomplish what I please, And it shall prosper in the thing for which I sent it." Isaiah 55:11
Even in James 3, we see the dedication of several verses on the power of the tongue. As archers, we can send our arrows out in the right or wrong direction simply by what we say (good and bad) and even what we do NOT say. Our words can mishandle/damage the arrows in our possession.
I don't have a "practical" way for this last thing, but it is something of most importance. I encourage every parent who loves God to pray that He would help us train our children to hear God's voice in the fear/honor/reverence of the Lord. Towards the end of last year, I was led to do a study on the relationship between Rebekah and Jacob, her son. I encourage you to do the same if you're a parent. Genesis 27. Previously, when pregnant, Rebekah received a promise from God about her twins' destiny. However, later, she told "her favored" one, Jacob, to listen to what SHE told him to do because she wanted to make SURE things went the way God promised (control, fear). Even when he confronted his mom about the act of deception, Jacob continued in the sin of deceiving his father because Rebekah demanded him to obey HER voice. Jacob had not been fully groomed to fear the Lord. Rebekah's sin was knowing the promise but manipulating it to fit her timeline and expectations. Jacob's sin was idolatry… his mother's voice was greater than anyone else's, including God's.
My boys will grow and learn about Jesus and be exposed to the world (good and bad) at the same time. It's my prayer they always take what they are learning and parallel it to the Word of God, seeing if it's right or wrong. It's my prayer their faith is their foundation and keeps them grounded. It's my prayer that, if I ever present them with any idea that is unGodly (Lord forbid!), they would have the faith and courage to follow what God has told them to do above what I am demanding of them. **There IS a difference between obedience as a minor under parental authority and honor as an adult who is a son/daughter. A whoooole different topic.** Whether it is me or anyone else, it's my prayer they love and fear the Lord more than anything. It's simply my prayer they hear God and follow Him above what is familiar and familial. I know this will be hard but I also know I cannot be their God or I will be their stumbling block. I am simply and honorably their mother here to send them… my little arrows… in the right direction- the Kingdom of God in Christ Jesus.